A new email uncovered by WikiLeaks heavily suggests that Brent Budowsky, an ex-legislative director to Congressman Bill Alexander and oddly short-lived political blogger, was involved in an initiative to pay off the Sanders campaign to support Hillary Clinton.
In the email, written to Clinton 2016 campaign chair John Podesta, Budowsky states the following strategy for defeating Sanders:
In other words, Budowsky suggested the HRC campaign and the DNC ingratiate Bernie and his supporters by speaking and writing positively about him until the right time… Then pay him off and get him to back Clinton officially so the game can go according to plan. Or at least, that is what is being alleged by those who have read the email.
Libertarian Party chair Nicholas Sarwark called it a "double-cross" on his official Twitter upon reading it:
And mainstream news sources have picked up the leak of Podesta's gmail account and pulled other gems from it, as well.
The most interesting thing about this email is that it corresponds directly with Budowski's evidenced behavior regarding the Sanders campaign – he did precsicely what he promised he would do in the email. He wrote and spoke publicly about Sanders until it was the right time to stop doing so. His blog posts on LAprogressive.com show as much, where we can see Budowski posting pro-Bernie content until May, and then suddenly ceasing his output never to write again during the election cycle.
If the emails are in fact pointing to a "double-cross" or bribe like it appears, this is by far some of the most compelling evidence yet of the Clinton campaign's string-pulling and underhanded campaign tactics.
The website Wikileaks published emails on Friday apparently belonging to Hillary Clinton's campaign chairman, John Podesta, marking the latest results of a hacking operations on internal Democratic Party communications.
If they are authentic, Friday's late-afternoon dump of emails sent and received by Podesta offer a glimpse into the inner workings of the Clinton campaign as it weathered its formative stages and the Democratic primary. Podesta, a canny and top-level operator in the Clinton campaign who served in both former President Bill Clinton and President Obama's White House, often had the final say on key campaign decisions.
The emails were released just hours after the White House officially accused the Russian government of meddling in the U.S. election, citing the hack of internal Democratic Party emails published in late July.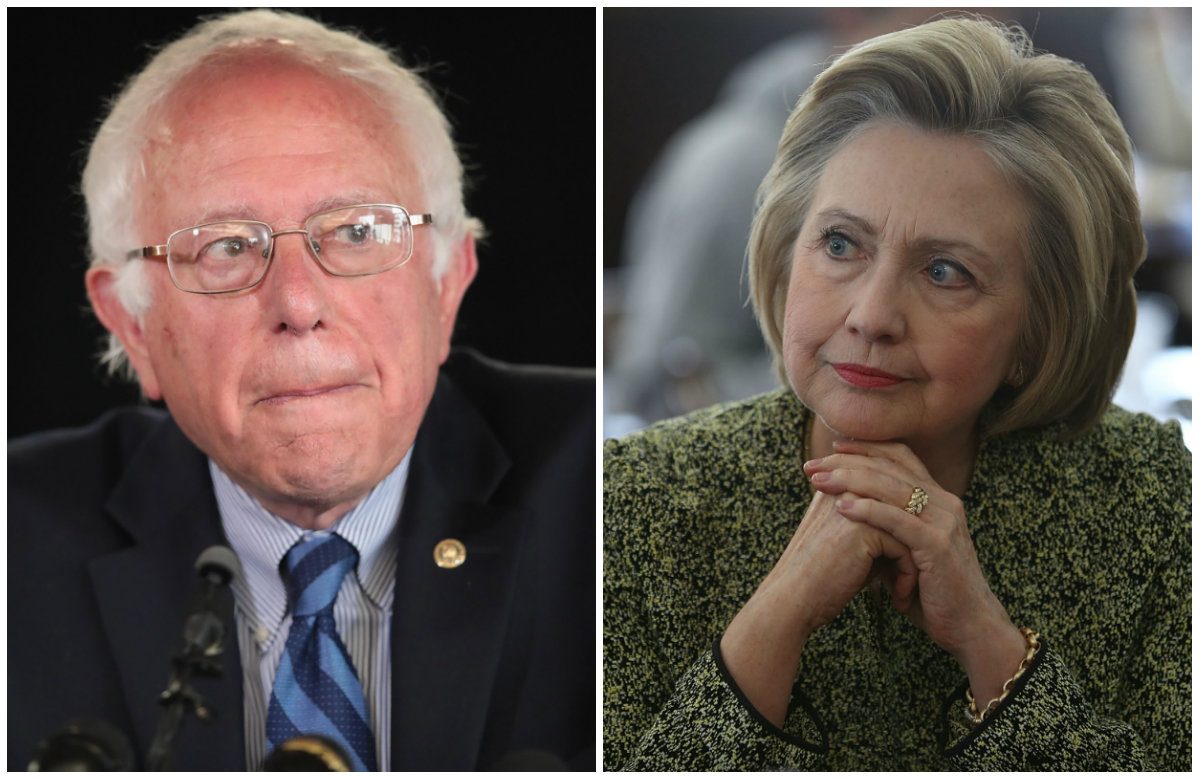 The Clinton campaign declined to confirm the authenticity of the documents but called them "stolen," the latest move by Russian operatives they say are trying to help Donald Trump.
"We are not going to confirm the authenticity of stolen documents released by Julian Assange who has made no secret of his desire to damage Hillary Clinton," said spokesman Glen Caplin in a statement.
Former national security officials warned earlier a statement to Yahoo News that Russian hackers "release fake documents look the same." Still, many of the emails included the authentic addresses of top-level campaign staffers and matched the dates of campaign events.
Most of the emails reflect mundane campaign communications and do not reveal wrongdoing. They are a window into the Clinton campaign's operations, as Podesta was included on emails about messaging against Clinton's opponent in the Democratic primary, Vermont Sen. Bernie Sanders, as well as how to defend Clinton against attacks over her family's foundation and her email controversy.
The emails also showed that top staff voiced concerns over Clinton's paid Wall Street speeches long before she began her campaign. There are moments of levity, too, and her campaign and hotly debated, over many emails, what joke their boss should tell at the Iowa Jefferson-Jackson Democratic Party Dinner in Des Moines, Iowa.
Here's what the emails showed:
Robby Mook, the campaign manager, was worried about the Clinton Foundation's ties to banks. Democrats have questioned Clinton's decision after she left the State Department to give paid speeches to banks, industry groups and universities. Mook, who went on to manage Clinton's campaign, suggested in an email that it was unwise to involve Goldman Sachs at a Clinton Foundation event in 2014, though it is unclear precisely what event he was referring to. "[I]t's a little troubling that Goldman Sachs was selected for the foundation event," said Mook in his email.